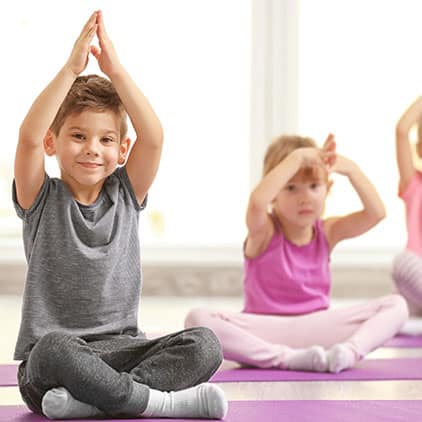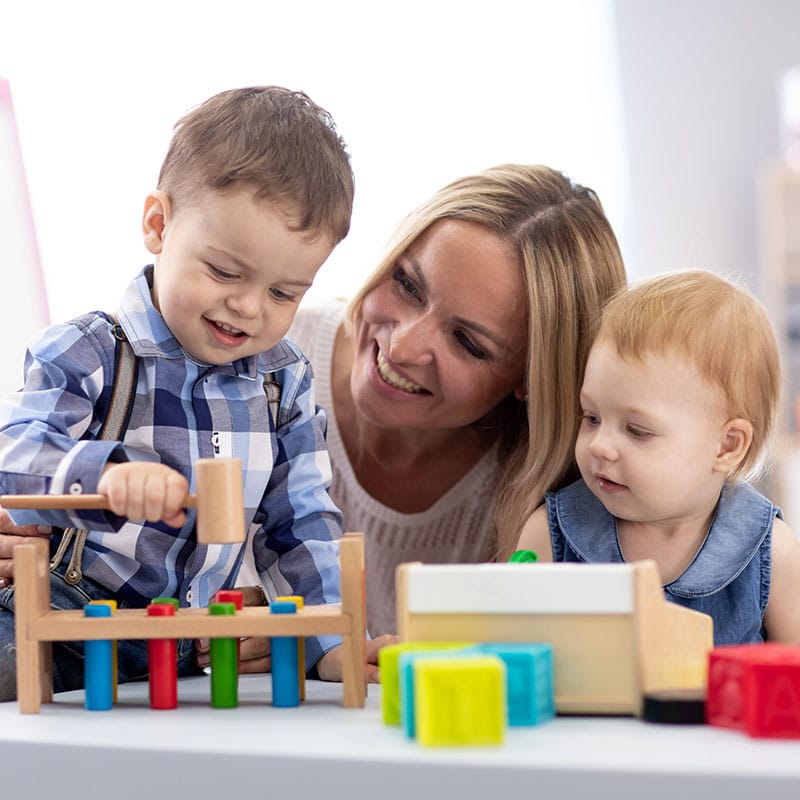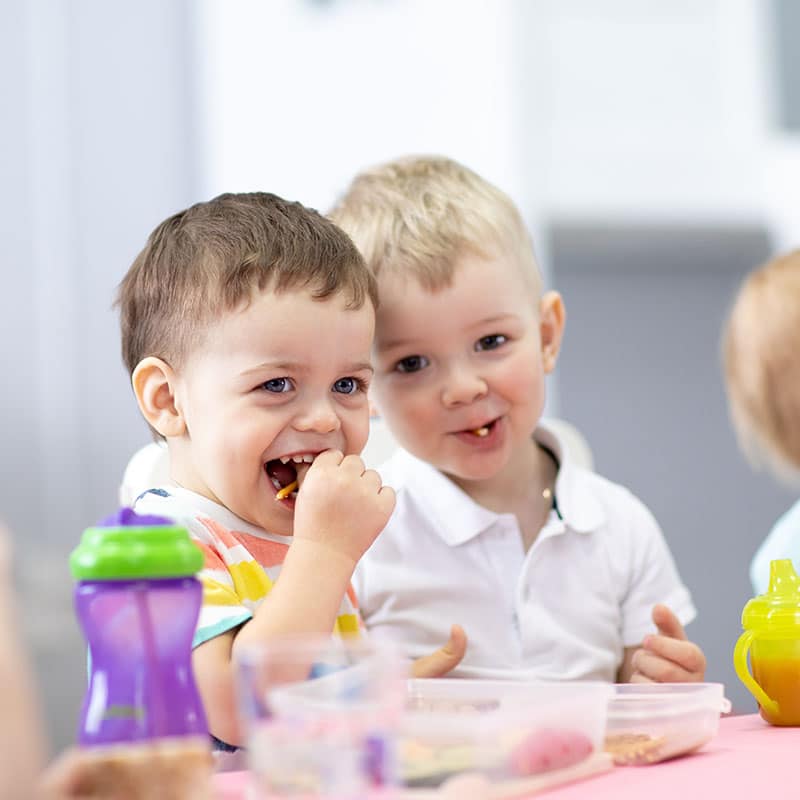 Our Philosophy

At Giggle and Grow's quality daycare and preschool, our mission is to make a positive difference in the life of every child by partnering with parents to provide an environment that is safe, nurturing, educational and individualized.
Our dedicated, well-trained staff come together in a safe, stimulating environment. This is why Giggle and Grow Child Care the best choice for children and parents in Gilbert, Arizona.
At Giggle and Grow Child Care, we focus on the needs of very young children. We pride ourselves on being aware of the very latest in research and development in regards to early childhood education. We use this information to develop a preschool curriculum that is age appropriate in all classrooms.
Facility
Our classrooms are split out into different age groups, ensuring parents can be confident in ago-appropriate education.
Certified Teachers
Our exceptional staff is here to provide guidance and support for your child.
Small Class Sizes
Small teacher to student ratios ensures your child receives individualized attention.
Pre-K Classes
The Houghton Mifflin Curriculum is a hands-on, minds-on curriculum based on research.
Safety First
A key code access control system helps keep safety a top priority.
Activities
Yoga Thursday & Hip Hop Wednesday, we have plenty of fun activities to keep those little bodies moving.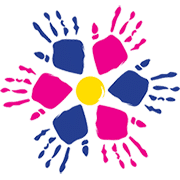 My little one has been at G&G for 3 years and it has been a wonderful experience. Her growth in education and social interaction has prepped her for success in kindergarten. I can't thank the staff enough for their amazing care and attentiveness to ensure a happy and safe environment. The phone app was also a big plus that gave me all the communication I needed for my child's daily activity. There was constant learning materials and even photo events that made this place so fun to be at and engage with! I highly recommend this place and will be sending my second born soon!

Giggle & Grow has been so amazing to my daughter. I was brand new to the area and was very anxious about enrolling her to a brand new facility. My daughter warmed up so quickly and runs in every morning now. She's 18 months and her growth verbally and socially has skyrocketed. I love that I get real-time updates and photos of her all day. I am constantly recommending this place!

My son has been coming here for about a year now. We love it and he seems to love it. They plan a lot of activities for the kids and keep them busy. My son has learned a lot here and I appreciate everything they do. Everyone here is super friendly and super nice. I recommend bringing your kids here.

Very impressed with this center. Smaller in size which is so welcomed in this kind of environment. We receive pictures, updates all day, access to live feeds, truly caring staff. Kids come home clean, happy & tired! Toured 6 places before we knew this was the one. Food included! Love the staff!

We are so pleased to have crossed paths with Seni and her team at Giggles and Grow. They are amazing with children. Our Son was so happy and really well taken care of. They have great communications.
Our son was about 16 months when he started going to Giggles and Grow and not long after he started to come home with so many words that he learned with his wonderful teacher Cheyenne. We are so thankful to have found them. We highly recommended Giggles and Grow.

Great place! I would recommend it to everyone. They were so helpful with getting my daughter to be comfortable. It was not easy for her; I have a nanny since her birth. I love that they send pictures of her activities throughout the day. It's a smaller daycare comparing to others that I toured, so I feel that there's more personal connections. Come to this place, you will not be disappointed!

I can't say enough on how much I love Giggle and Grow! Their staff is absolutely amazing and their so great with the kids. The owner, Seni, is incredible, she has the biggest heart. Hands down, Giggle and Grow is the best!!!!

Giggle and grow is a wonderful place for our son. He was potty training with pull–ups and now he is fully potty trained with his regular under wear. The teachers are all so amazing and care for the kids as if it were their own. The owner is wonderful and is very understanding. The best daycare I've taken my child. You will love this place for your child, they learn a lot and keep them happy!

Have been taking my son her for 2.5 years now, the staff have always been great. Communication is top notch with a modern communication app and the ability to remotely view your child from afar. Couldn't recommend this place enough!

I am a new mom and left my sweet boy in the infant room just shy of 3 months. He is well cared for, safe and loved at this facility. All I can hope for! He has a tongue tie, reflux and excessively drools. The staff has worked closely with my husband and I on finding an ideal method to feed my son so that he is able to tolerate his food without excess gas or spit ups. We are VERY lucky to be going here. My boy smiles so big when he gets to see his friends at daycare. They send frequent updates, pictures and videos so that I always feel like I know what's going on while working…Seni and her staff are wonderful!

Our son loves it! Much better and more organized than his last daycare. He learns so much and the connected app keeps us informed throughout the day. We highly recommend!

Let us do the research for you. We evaluated every day care in the area. Nobody else gave the same value as giggle and grow. From the first day we dropped off our infant son two and a half years ago we were completely comfortable with this facility and the staff. We've never questioned whether or not this was the best possible place for our son. Our son learns so much there, has so much fun, and loves all his friends and teachers. We have Giggle and Grow to thank for how fast our son started walking and talking and learning. It has been very impressive. They have regular parties and family events as a bonus and they're always great. We have also used the teachers as babysitters in our house. Our son loves all of them. This has been a wonderful experience and I appreciate the great start they have given to our son.

This place is awesome. Our daughter likes going here and does not complain or cry like she did with her previous daycare. When she first started, she was so excited to tell us everything she did that day and how nice her teachers and the other kids were. One of the best things about this place is that they have cameras in their classrooms so you as a parent can "check in" on your child from time to time.

The kids are provided structure both in learning and in behavior. This was a big deal because her previous daycare did not have structure and the kids pretty much ran wild in the classroom. They were not well behaved and my daughter would tell us how "mean the boys were". We have not had the same issue here, and she loves all her classmates and friends. She is genuinely happy here.

To this day, she is excited to go to Giggles and Grow and loves telling us about her day and all the activities she did. She is always learning something new so she does not get bored, and this is a very good thing as it keeps her mentally stimulated.

Her teachers are very nice and caring. Something I had not seen too much in her previous daycare. It seems Giggles and Grow has a more personalized approach with the kids and they do an amazing job teaching our daughter new things. They are diligent and keep us up to date on all things that are happening there. Way to go to all of them for doing such a great job! We could not be happier and highly recommend this place! You won't regret it.

After touring several schools and feeling very discouraged I found Giggle and Grow. I originally toured in May 2018 and again in October 2018 before enrolling our two kids. I was impressed when we toured the second time as Miss. Morgan recognized us from our first tour in May. 🙂 The size of the school isn't large or overwhelming and it doesn't give you the feeling your kids are cooped up all day either. The play area is shaded which was important to me and they have a great indoor option for those hot summer days.

My daughter started in Miss Kaitlyn's class and it was a relief how quickly she bonded with her. Drop off wasn't always the easiest but Miss. Kaitlyn was amazing at doing everything she could to help make every morning as smooth as possible. My daughter moved over to Miss. Morgan's class and she was so awesome at distracting My daughter as well. The moment I walked out the door my daughter would be glued to Miss. Morgan's hip. I really appreciate both Miss. Kaitlyn and Miss. Morgan. My daughter is official 3 and has moved up to Miss. Jessica's class. She's so excited to be in the "big kid" class.

As for my son, he's in Ms. Becky's class. He truly enjoys going to school everyday and Is very happy in his class. You can tell Ms. Becky cares so much about the kids and getting them ready for the next stage in their education. She gives the perfect mix of fun and learning. She always goes the extra mile to put together activities which involve the parents.

At pickup the kids are usually with Miss. Carrie. All the kids are always happy to be with her. I appreciate her patience as kids can be a handful by the end of a long day.

All the teachers are great and they all do a wonderful job at getting to know the kids even if they are in other classes. I would highly recommend this school to anyone.

My 2 year old has been attending giggle and grow for 4 months and we could not be happier! The staff is so caring and will check on my daughter if she is sick. Her teachers have been communicative in helping us navigate our daughter speech delay and since her enrollment she has flourished greatly!
They have great app that helps you stay connected throughout the day and a camera that you can access if you want to check on your little one. Overall I couldn't be happier with our decision with enrolling our daughter in Giggle and Grow!

I have been meaning to write a review- but I cannot say enough how much I appreciate the staff at giggle and grow. My daughter was at a previous daycare and switched due to multiple food allergies and no confidence in management. Giggle and grow has exceed my expectations!!! The staff is AMAZING and so good about accommodating my daughter! I am so thankful for them and so HAPPY with the switch- I drop her off knowing she is getting amazing care 🙂

My daughter has been going here for almost a year and we love it! The staff truly care for your child as if they were their own. They have small class sizes and it feels like family at giggle and grow!

I cannot say enough great things about this center. This is actually the second day care facility my son attended – we left our previous one because we just did not feel the level of engagement we were looking for from the staff. We made the right choice! The Giggle and Grow staff has embraced our wild 2 year old and provided him with an environment where he can learn and have fun. All the teachers (not just his) are familiar with him and take the time to give us an update about his day when we pick him up in the evening. We love the app updates with pictures, videos, curriculum and behavioral aspects they work on in the classroom. I highly recommend this center for anyone looking.

I've had a great experience with Giggle and Grow. From the Director Mrs. Seni to her teaching staff, everyone was always very friendly and professional. I had my daughter there for a year, and the only reason why I left is because I was going to start getting child care for free. I've never been worried dropping my daughter off there, and I've always had peace of mind. Anybody that's looking for a clean, well ran daycare, with a great curriculum and staff that you can trust look no further than Giggle and Grow!

Love Love Love Giggle and Grow! My son has been going here since he was 10 months old (now 2 years) and I couldn't recommend it enough. The entire staff is so friendly and they truly love the kiddos. They treat my son like one of their own and knowing he is in good hands makes leaving him each day that much easier. The pictures and updates throughout the day are awesome too! Baby #2 is on the way and I have every intention of enrolling her as well.

My daughter and I loved this place. I loved the teachers, and the updates through their app. It gave this anxious mama a piece of mind. I loved seeing photos they posted through the day! The check in and check out feature was important to me. Thank you for the past 2.5 years! This place has been a blessing! Thank you!!!

This is a wonderful daycare. If you are looking for a place that cares about the children and tries to keep the children stimulated, and not just baby-sat, then consider this daycare. Classes are structured but give the children the freedom to express themselves which is a nice balance I'd hope to see in any daycare. Meals are provided daily and children are given plenty of learning time as well as rest and playtime, this way they don't come home cranky and overly-energized. They also have cameras which my wife loves so that she can see our child whenever she wants. Overall a wonderful place.
TL:DR – Children stimulated, teachers care, balanced curriculum, meals provided & cameras.

We had just moved from Wisconsin when I found this gem near my place of work. My son seemed to feel comfortable right away. The director as well as the teachers were extremely friendly and welcoming. From the app used to track daily activity to the cameras available for live viewing, I felt very safe leaving my son here. My son has made huge strides in learning and speech within months of attending Giggle and Grow. I will forever be grateful for the wonderful experience here. I would recommend this place to anyone!

My son has been here for 7 months so far and we couldn't be happier. He is absolutely thriving! The teachers are genuine and just so loving. The school is kept very clean. With the app you get updates throughout the day which is nice and I can hop on the cameras any time I like. My son loves coming to school! And hates to leave!

Giggle and Grow was my sons first daycare and we couldn't be happier. We felt very secure leaving him knowing we would be updated throughout the day on him/his activities. He enjoys seeing his teachers in the mornings which makes drop off a lot easier on the parent. They really go above and beyond to involve your kids in a lot of fun activities and we love participating with him.

Giggle and Grow took great care of our daughter. She loved the teachers & atmosphere. I think she especially liked Amy & Sam. Thank you to everyone who was involved with taking care of Sabrina in her time there. We appreciate all the hard work you put into caring for other people. We would highly recommend Giggle & Grow to others. Thank you!

This is a great place to bring your child . The staff always greats my child by name and gives me a piece of mind he is not just a number . Seni, the owner, couldn't be a warmer person and I can't say enough great things about her. My wife and I knew we made the right decision after meeting her . Lastly we love that we can watch our child play and interact with the other children from our smart phones when we are at work ! Overall I am happy and will continue to send my child here for years to come.

Great daycare. Loving teachers, my kids love it there. They are happy to go to school everyday. I couldn't be happier. I would recommend it to everyone I know.

My daughter has been at Giggle and Grow for the last 7 months and we have been so happy. We have been to several different day cares in the last few years and this is the only school where my daughter is happy to be dropped off each morning and doesn't want to come home at the end. She loves the teachers and all the activities they do. I love that the teachers are so hands on and involved with the kids. I highly recommend Giggle and Grow. I feel so lucky to have found it when I did. This school is exactly what we needed!